Search the CAS Research Database
The
CAS Research Database
contains thousands of records, including full-text journal articles and book citations, on actuarial science research in the property-casualty fields. Everything that CAS has published appears here plus more from outside organizations.
CAS Publications
E-Forum
Enhancing the Generalized Linear Modeling Approach with Machine Learning Technique
Jie Dai, FCAS, CSPA
Ratemaking for a New Territory: Enhancing GLM Pricing Model with a Bayesian Analysis
Jing Zhang and Tatjana Miljkovic
CAS Monographs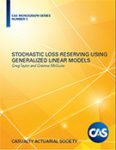 CAS Monograph No. 3 – Stochastic Loss Reserving Using Generalized Linear Models by Greg Taylor and Gráinne McGuire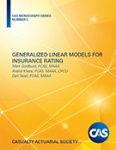 CAS Monograph No. 5 – Generalized Linear Models for Insurance Rating by Mark Goldburd, Anand Khare, and Dan Tevet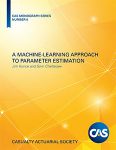 CAS Monograph No. 6 – A Machine-Learning Approach to Parameter Estimation by Jim Kunce and Som Chatterjee
Variance Journal
Rating Endorsements Using Generalized Linear Models
By Edward W. Frees, Gee Lee
Recent Articles in the Actuarial Review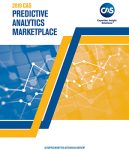 2019 Predictive Analytics Marketplace
Including Insurers Explore New Frontiers in Claim Management by Kate Walker, CSPA.
Past Issues:
2018 Predictive Analytics Marketplace
2017 CAS Predictive Analytics Marketplace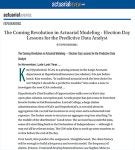 The Coming Revolution in Actuarial Modeling – Election Day Lessons for the Predictive Data Analyst
by Stephen Mildenhall, CSPA, Ph.D., FCAS, ASA, MAAA, CERA
Published Books
Predictive Modeling Applications in Actuarial Science: Volume 1, Predictive Modeling Techniques
Predictive Modeling Applications in Actuarial Science: Volume 2, Case Studies in Insurance