March 20, 2018
Insurance company employees can wield familiar technology to earn predictive analytics credential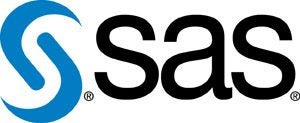 Chicago (March 20, 2018) – Working professionals can supercharge careers in the insurance industry by taking advantage of a collaboration between analytics leader SAS and The CAS Institute (iCAS). SAS is contributing software to the project requirement of The CAS Institute's Certified Specialist in Predictive Analytics (CSPA) credential, which provides evidence of practical knowledge in applied predictive analytics and data science in property and casualty insurance.
According to a predictive modeling survey of US property and casualty executives by Willis Towers Watson, "…people are the biggest challenge to generating business value from data, as insurance companies often lack employees with the right training and skills."  The SAS support of the CSPA credential means professionals can use the same software they use every day to gain high-demand advanced analytics skills, and the certification to validate those skills.
SAS® software is used in nearly every large insurance company in the US. Analytics helps insurers optimize business processes, combat fraud, predict losses and manage spiraling operational costs, increasing competition and rising claim expenses.
Earning the CSPA credential includes completing two online courses, passing three exams and completing a project that challenges candidates to use what they have learned to address a real-world scenario. SAS software will be available for candidates to use during the project.
"We are pleased to collaborate with an organization like SAS, which can provide tools to allow CSPA candidates to truly mirror on-the-job scenarios and certify mastery of the practical skills that employers come to expect from our rigorous credentials," said Brian Brown, FCAS, president of the Casualty Actuary Society (CAS).
The CAS Institute, a subsidiary of the CAS, is backed by the CAS's globally recognized educational standards and offers practitioners and employers the opportunity to certify quantitative expertise.
Today's announcement was made at the CAS Ratemaking, Product and Modeling (RPM) Seminar in Chicago, where new CSPA credential recipients were recognized in a dedicated ceremony. iCAS also hosted its second annual Predictive Analytics and Data Science Community of Practice event in conjunction with the RPM seminar on March 19.
The SAS Global Certification program has long been the standard for industries like banking, pharma and insurance. Launched in 1999 to validate SAS skills and knowledge, the program has awarded more than 118,000 SAS credentials to individuals in 77 countries, but the CSPA program is unique.
"This is the first credential that allows insurance companies to put their SAS experts through a certification program specifically for insurers," said Sean O'Brien, Vice President of SAS Education. "We anticipate that many of our industry customers will want their employees to pursue the CSPA."
About The CAS Institute
The CAS Institute (iCAS) empowers quantitative professionals in the insurance industry by providing innovative, rigorous, and trusted credentials backed by the Casualty Actuarial Society's globally recognized educational standards, as well as the specialized knowledge and resources that analytics professionals need to impact their organizations and their careers. Learn more at TheCASInstitute.org.
About SAS
SAS is the leader in analytics. Through innovative software and services, SAS empowers and inspires customers around the world to transform data into intelligence. SAS gives you THE POWER TO KNOW®.
SAS and all other SAS Institute Inc. product or service names are registered trademarks or trademarks of SAS Institute Inc. in the USA and other countries. ® indicates USA registration. Other brand and product names are trademarks of their respective companies. Copyright © 2018 SAS Institute Inc. All rights reserved.