April 21, 2022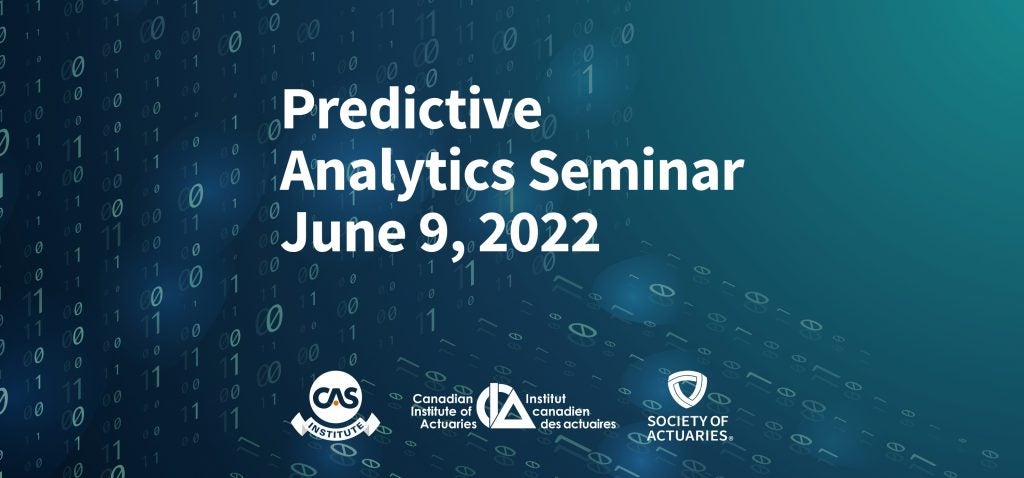 Join us virtually on June 9 for the 2022 Predictive Analytics Seminar, presented by The CAS Institute (iCAS), the Canadian Institute of Actuaries and the Society of Actuaries.
The Predictive Analytics Seminar is a one-of-a-kind event that brings together experts in the practice areas of life, health, and P&C to discuss and evaluate the world of predictive analytics.
Why attend?
Gain insight from a panel of insurance leaders through a discussion of the most concerning predictive analytics topics.
Learn how the winners of our Hack-A-Thon arrived at their results.
Enjoy comprehensive sessions on topics of modelling, AI, data, and predictive analytics.
Earn 5+ continuing professional development (CPD) hours (Canada) (or 6+ CPD hours, US).
Attend from anywhere.
Benefit from exclusive access to recorded sessions for 90 days afterward.
Register by May 25 to save $50! Learn more and register at the seminar website.
In conjunction with the seminar, the organizations are hosting a Hack-A-Thon (May 13–15) that will allow you to showcase your programming skills. The most innovative solution will be featured during a dedicated seminar session. Learn how you can participate.