April 14, 2022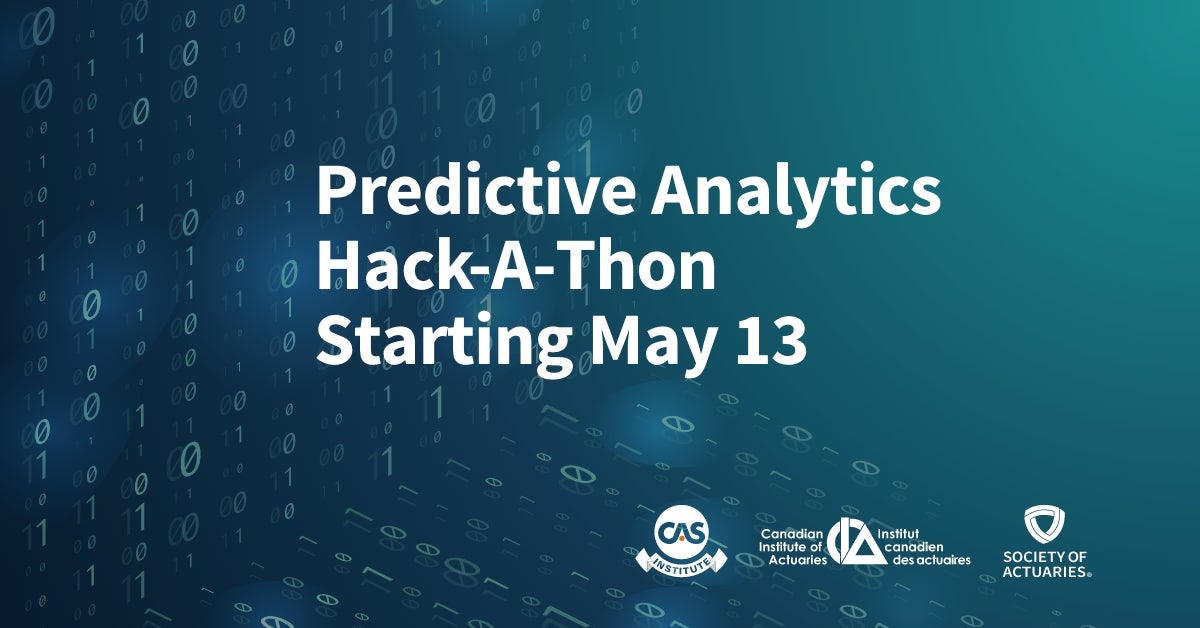 The CAS Institute (iCAS), the Society of Actuaries (SOA), and the CIA are joining forces to launch the Predictive Analytics Hack-A-Thon in conjunction with the joint Predictive Analytics Seminar on June 9, 2022. The competition will take place on the Kaggle platform during the weekend of May 13–15, 2022.
Competitors can:
Take on the competition on their own or as a group (with a maximum of five participants per group);
Choose their own team or have team members randomly selected; and
Choose between expert or beginner levels, with both levels being held on the same platform.
The person or the team with the best prediction will win the competition. All competitors who are members of one of the sponsoring organizations will be invited to join a session during the Predictive Analytics Seminar to connect with others who participated and uncover how the winner(s) of each level arrived at the best prediction. Registration closes on May 9.
Prizes for the winner(s) of the competition:
Complimentary registration to the Predictive Analytics Seminar.
Invitation to speak during one of the seminar's sessions on June 9.
Winners in the expert category will receive an honorable mention in each organization's online news bulletin service.
For additional information and to register, visit the Hack-a-Thon website.