April 5, 2017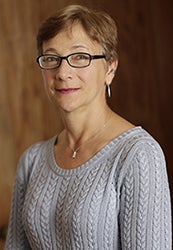 CAS President Nancy Braithwaite explores how to bridge the gaps in communication between analytics team members in a new article for PropertyCasualty360, "Do your data analytics team members speak the same language?" Braithwaite discusses the growing power of predictive analytics in insurance, as well as some of the opportunities and the challenges that the growing amounts of data present for companies.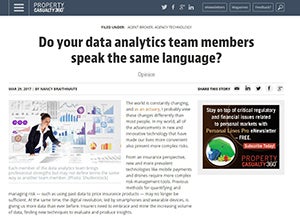 Braithwaite notes that while data analytics teams can have a mix of data scientists, actuaries, statisticians, and others – with each professional bringing something to the table – insurance "remains a highly specialized and highly regulated industry. Those handling the data in insurance companies need to fully understand the business context in which it lives." Having a more uniform understanding of insurance context can help analytics teams to better communicate to form a more collaborative and effective work environment.
Braithwaite also discusses the increasing value of credentialing in predictive analytics.
To read the full article, visit the PC360 website.