The CAS Institute Board of Directors provides oversight of The CAS Institute, including not only its credential offerings, but also its membership, continuing education, and other benefits and policies. The iCAS Board of Directors reports to the Board of Directors of the Casualty Actuarial Society.
The members of the iCAS Board of Directors are: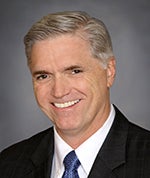 Peter L. Miller, MS, MBA, CPCU, iCAS Board Chair
Peter L. Miller is president and chief executive officer of The Institutes and a member of The Institutes' Senior Management Team. He also chairs the CPCU Society Board of Directors and The Griffith Insurance Education Foundation Board of Directors, as well as serves ex-officio as a member of The Institutes' Board of Trustees. Before joining The Institutes in 1992, Miller worked as a computer consultant and as a project coordinator for Intracorp, a subsidiary of CIGNA Corporation. Miller is a board member of the Insurance Institute of Switzerland, Gamma Iota Sigma and the Casualty Actuarial Society. He also chairs the Institute for Global Insurance Education and is a member of the Independent Insurance Agents & Brokers of America InVEST Board of Trustees. A graduate of Colorado State University, where he earned a bachelor's degree in business administration, with a minor in economics, and a master's degree in systems management, Miller also holds an MBA from Villanova University and has done extensive PhD-level work in computer information systems.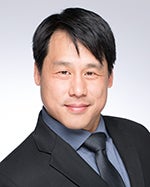 Frank Chang, Ph.D., FCAS
Frank Chang is currently in charge of Safety and Insurance Analytics globally at Uber. Frank's team consists of data scientists, actuaries, data analysts, and business intelligence professionals responsible for driving insights and improving Safety and Insurance for all users on Uber's platform.  Frank's career as a non-traditional actuary in Tech began in 2012, when he joined Google as their first and Lead Actuary, responsible for pricing, reserving, credit and risk modeling. Prior to his transition to tech, Frank worked in various traditional actuarial roles covering personal, commercial, and specialty lines pricing as well as reserving and reinsurance at Fireman's Fund and Esurance.  Frank volunteers on several CAS committees and is on the CAS Board of Directors.  Frank graduated from the University of California, San Diego with a B.A. in Music and a Ph.D. in Mathematics.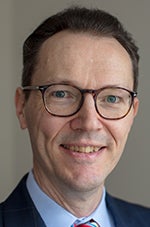 Stephen J. Mildenhall, Ph.D., FCAS, CSPA, CERA, MAAA, ASA
Steve Mildenhall is an Assistant Professor in the School of Risk Management, Insurance and Actuarial Science at St. John's University in New York.  He was previously Global CEO of Analytics for Aon plc, based in Singapore, and head of Aon Benfield Analytics. His research interests include risk theory, capital determination, allocation and optimization, and applications of statistics to reserving and ratemaking problems. He is a two-time winner of the CAS Woodward-Fondiller prize for the best research paper by a new fellow.  Stephen has an undergraduate degree in Mathematics from the University of Warwick, England, and a Masters and Doctorate in Mathematics from the University of Chicago.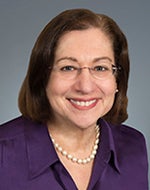 Joanne S. Spalla, FCAS, MAAA, President, The CAS Institute
Joanne Spalla is a Fellow of the Casualty Actuarial Society and Member of the American Academy of Actuaries.  She currently works as a consultant with over 30 years of actuarial experience in both primary insurance and reinsurance.  A long time CAS volunteer, she has served in a number of leadership roles within the Casualty Actuarial Society including a member of the Board of Directors and Vice President of Marketing and Communications and has been heavily involved in the implementation of The CAS Institute.  Joanne graduated with a B.S. from Bucknell University.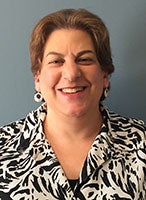 Amy Brener, PMP, Director, The CAS Institute
Amy Brener came to the CAS after more than a dozen years at George Mason University in Fairfax, Virginia, where she served as communications director for the university's vice president of information technology/ CIO and eventually as the director of global IT projects. She also served as deputy director of 4-VA, a statewide initiative dedicated to fostering collaboration among Virginia universities with the goal of improving all Virginians' access to higher education. A graduate of Cornell University, she did her graduate work at The University of Chicago. Amy holds a Project Management Professional (PMP) designation from the Project Management Institute.  A Distinguished Toastmaster (DTM), she is the Immediate Past District 29 Director of Toastmasters International.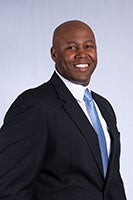 Victor R. Carter-Bey, DM, MBA
Victor Carter-Bey, DM, MBA, serves as chief executive officer of the Casualty Actuarial Society (CAS), where he works alongside the CAS Board of Directors to implement strategic initiatives that add professional value and enhance the education of CAS's 9,000 members.
Prior to this role, Carter-Bey served as director of certification at the Project Management Institute (PMI), where he oversaw the development and implementation of product growth and workforce development strategies to enhance member value and engagement for over 1,000,000 global professionals in the project management profession.
Carter-Bey has a Doctor of Management from University of Maryland Global Campus in Adelphi, Maryland and an MBA from the New York University Stern School of Business in New York City. He also holds a bachelor's degree in political science from Johns Hopkins University in Baltimore, Maryland.