The CAS Institute Leadership Advisory Council provides oversight of The CAS Institute, including not only its credential offerings, but also its membership, continuing education, and other benefits and policies. The Leadership Advisory Council reports up to the Board of Directors of the Casualty Actuarial Society.
The members of The CAS Institute Leadership Advisory Council are: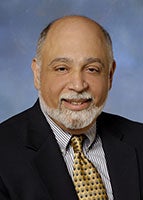 Robert S. Miccolis
FCAS, MAAA, FCA; former Managing Director, Deloitte Consulting LLP
Bob Miccolis, past President (2015) and past Chairman (2016) of the Casualty Actuarial Society Board of Directors, is the inaugural chair of The CAS Institute's Leadership Advisory Council. Bob has over 40 years' experience as an actuary, consultant, and reinsurance executive. An independent strategic advisor and consulting actuary, he is a past board member of the Actuarial Standards Board (US) and the American Academy of Actuaries. Bob has authored and co-authored several award-winning research papers.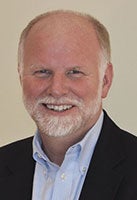 Peter T. Bothwell
FCAS; CEO, Predictive Data Solutions, LLC
Bothwell has built and led predictive modeling teams in Personal Lines, Commercial, Group Benefits and Claim at both Travelers and The Hartford. He has sponsored development of an Advanced Analytic Leadership Development Program and Third Party Data and Metadata governance programs. He co-chaired the Data and Technology working party that published four papers outlining what an actuary should know about data in 2016. Bothwell serves on the Insurance Data Management Association (IDMA) Board of Directors and is an original member of The CAS Institute's predicative analytics subject matter expert panel, focusing on the data concepts curriculum.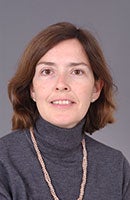 Ann M. Conway
FCAS, MAAA, CERA; Managing Director, Willis Towers Watson
Ann Conway is a managing director at Willis Towers Watson, providing consulting services to numerous clients in the public and private sectors. She has worked on loss reserve evaluations for insurance companies and alternative financing mechanisms, captive feasibility analyses, reviews of funding and reserve levels for self-insureds, and software development. She recently served on the CAS Board of Directors and chairs the CAS Risk Management Committee.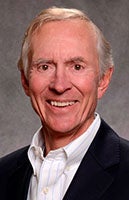 Wayne H. Fisher
FCAS, CERA, MAAA, FIA, ASA; former Group Chief Risk Officer, Zurich Financial
Prior to joining Zurich, Wayne was Senior Executive Vice President for Continental Insurance, responsible for its Special Operations Group. Wayne was President of the CAS in 2014.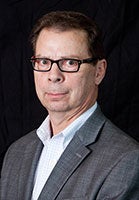 Gary R. Josephson
FCAS; former Consulting Actuary, Milliman Inc.
Gary Josephson retired in 2016 from Milliman, Inc. after over thirty years as a consulting actuary. He is a past president of the CAS and has served as Vice President Property & Casualty of the American Academy of Actuaries. He currently is a member of the CAS Data Science and Predictive Analytics Council.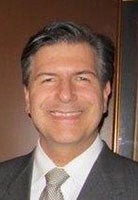 Todd W. Lehmann
FCAS; CSPA; MAAA Vice President & Chief Actuary, Quincy Mutual Group
Todd Lehmann is the Chief Actuary and Vice President at Quincy Mutual Fire Insurance Company, with 24 years of actuarial experience. In addition to predictive modeling and analytics, Todd's background includes ratemaking and pricing analyses for personal and commercial lines, loss reserving analyses, enterprise risk management, economic capital modeling, catastrophe modeling, underwriting, and product development. He chaired the CAS Committee on Ratemaking from 2008-2011, has served on the CAS Exam and Syllabus Committees, and currently chairs the Subject Matter Expert Panel for Predictive Analytics and Data Science.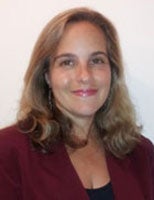 Leslie R. Marlo
FCAS; Consulting Actuary, Madison Consulting Group
Leslie Marlo is a Vice President at Madison Consulting Group, with 27 years of actuarial experience. Leslie's experience has included: loss reserving analyses, ratemaking and profitability analyses, financial statement reporting under multiple accounting standards, due diligence assistance, process improvement studies, and claims and underwriting department audits. During her career, Leslie has served as the Appointed Actuary for over 30 insurance companies. She is a frequent speaker at industry events and has authored papers on the actuarial implications of converting European financial statements to U.S. GAAP and Sarbanes-Oxley internal controls testing.
James R. Merz
FCAS; Group Actuarial and Analytics Leader, Westfield Insurance
Jim Merz has a Bachelor's degree in Mathematics from Kent State University (1987) and Master's degree in Mathematics from John Carroll University (1990). He began his career at Great American Insurance and subsequently progressed through various actuarial positions with Nationwide Mutual Insurance, including leadership positions in Actuarial and Finance. Jim worked at Hanover Insurance from 2007 through 2015, as the Group Chief Actuary for the last seven years. He moved to Westfield Insurance in 2015 as the Group Actuarial and Analytics Leader. Jim has served various volunteer roles including Exam Part Chair for a CAS exam, the CAS Discipline Committee, and a three year term on the CAS Board of Directors.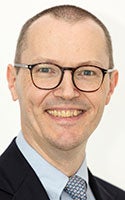 Stephen J. Mildenhall
FCAS, CSPA, CERA, PhD, MAAA, ASA; Assistant Professor, St. John's University
Steve Mildenhall is an Assistant Professor in the School of Risk Management, Insurance and Actuarial Science at St. John's University in New York. Stephen has an undergraduate degree in Mathematics from the University of Warwick, England, and a Masters and Doctorate in Mathematics from the University of Chicago. He was previously Global CEO of Analytics for Aon plc, based in Singapore, and head of Aon Benfield Analytics. His research interests include risk theory, capital determination, allocation and optimization, and applications of statistics to reserving and ratemaking problems. He is a two-time winner of the CAS Woodward-Fondiller prize for the best research paper by a new fellow.
Brad J. Monterio
Managing Director, Colcomgroup, Inc.
Brad Monterio is a global marketing, branding and communications expert who counsels associations, corporations and not-for-profit organizations on strategy, positioning, growing new markets and revenue streams. He specializes in finance/capital markets, financial services, technology, and accounting sectors. Brad received a Bachelor of Arts degree from Dartmouth College and is an avid writer, blogger and traveler.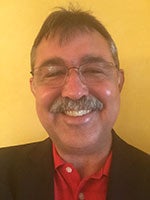 Arlie J. Proctor
FCAS; Senior Actuarial Manager, Munich Re America
Arlie Proctor is a Fellow of the Casualty Actuarial Society and a Member of the American Academy of Actuaries. His actuarial experience includes primary insurance, reinsurance, and consulting, with a specialization in actuarial database work. Arlie has also served in a number of leadership roles within the Casualty Actuarial Society, having served as a member of the Board of Directors, a Vice President, and Chair of several different committees including the Exam Committee and Strategic Planning. Arlie is a Senior Actuarial Manager with Munich Re America.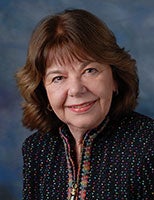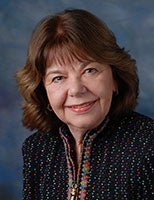 Cynthia R. Ziegler
CPCU, ARM, AAI, CAE; Executive Director, Casualty Actuarial Society
Prior to joining CAS Cynthia was senior vice-president of continuing education and special events for the CPCU Society in Malvern, PA. She has over 30 years association leadership experience and holds a Bachelor's degree from Lake Erie College and an MBA from Westchester University. In addition she is a credentialed property casualty insurance and association executive.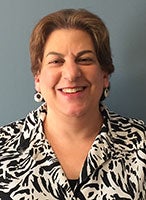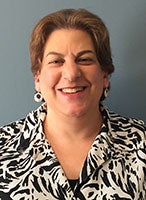 Amy Brener
PMP; Director, The CAS Institute, Staff Liaison
Amy Brener came to the CAS after more than a dozen years at George Mason University in Fairfax, Virginia, where she served as communications director for the university's vice president of information technology/ CIO and eventually as the director of global IT projects. She also served as deputy director of 4-VA, a statewide initiative dedicated to fostering collaboration among Virginia universities with the goal of improving all Virginians' access to higher education. A graduate of Cornell University, she did her graduate work at The University of Chicago